VISION
The vision of Shiloh Student Ministry is based out of Luke 2:52 and Matthew 20:19, calling us to GROW and GO as Jesus did. Everything we plan is formed from this vision.
SHILOH STUDENT EVENTS
Shiloh students are blessed with so many opportunities to experience God through various events: retreats, conferences, camps, and much more! If your student is going on one of these trips, you can pay online by clicking the button below. We want every student to be involved in all the amazing activities we've got going on at Shiloh!
AT A GLANCE...
Check out the calendar for more SSM activities!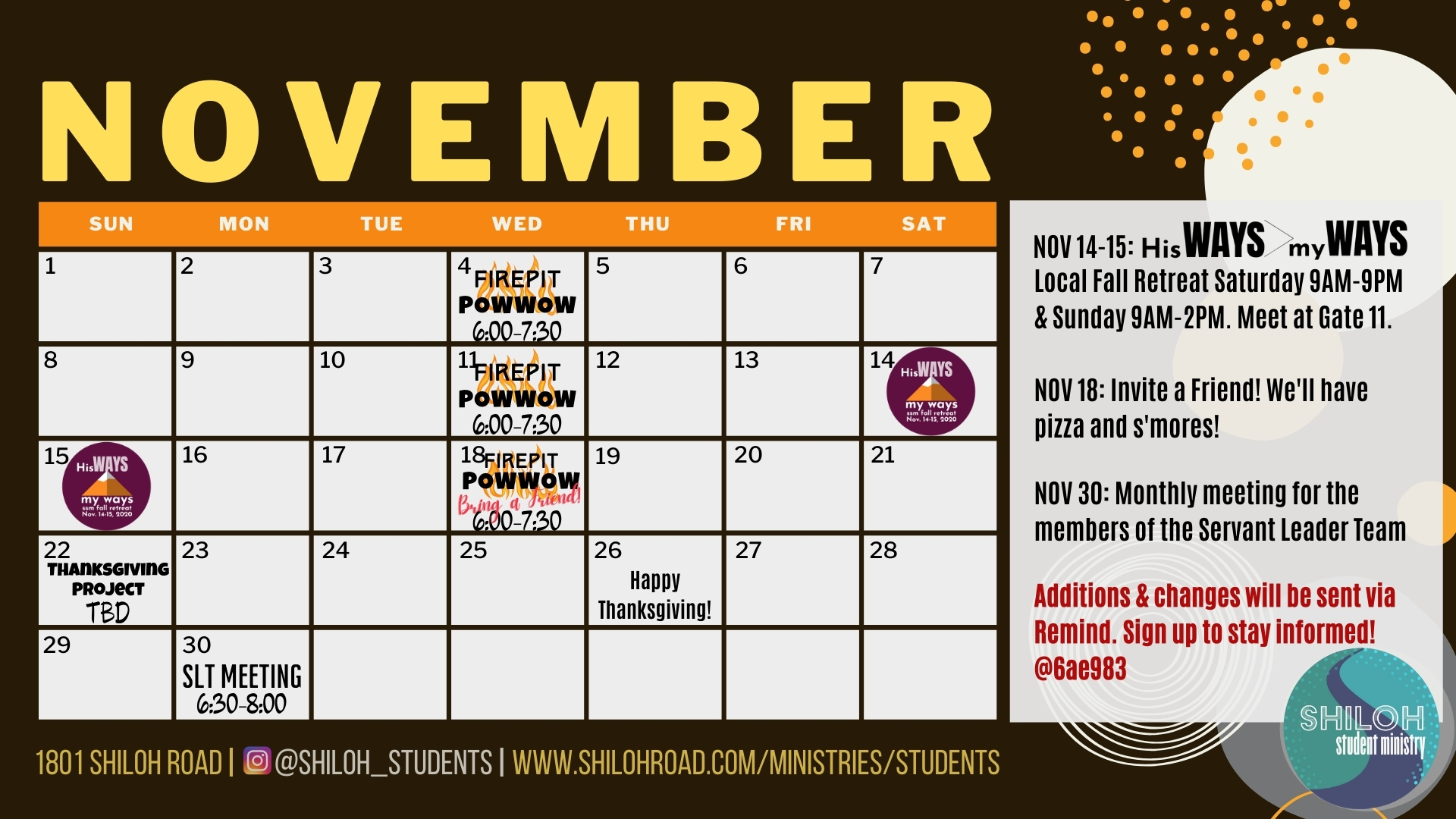 GROW and GO in the summer!
Here are a few ways SSM carries out our vision.
(All new students attending any SSM off site event for the first time (like our summer camps) need to fill out the informational form below in its entirety before departure. Thanks!)
ARLINGTON WORK CAMP
*CANCELED FOR 2020, TO RESUME IN 2021*

Arlington Work Camp is a 3 ½ day service camp for 6th graders - 2020 graduates based in Arlington, Texas.

Scholarships are available upon request. For more information about the scholarships, contact Rebeca Bazzell at rebeca@shilohroad.com.
SONSHINE CHRISTIAN YOUTH CAMP: BANDINA
*CANCELED FOR 2020- TO RESUME IN 2021 *

Sonshine Christian Youth Camp at Camp Bandina is a week-long camp in in the beautiful Texas hill country for 4th graders - 2020 graduates. Join us and other Christians from all over the state for this camp experience in Bandera, Texas.

Go to https://www.scycbandina.com for more info. Scholarships are available upon request.